Backend server error. Response Code:500, Message: Internal server
---
The authentication schemes configured on the host ('Ntlm'), do not match those configured on the binding 'WebHttpBinding' (Negotiate).
If you get such an error: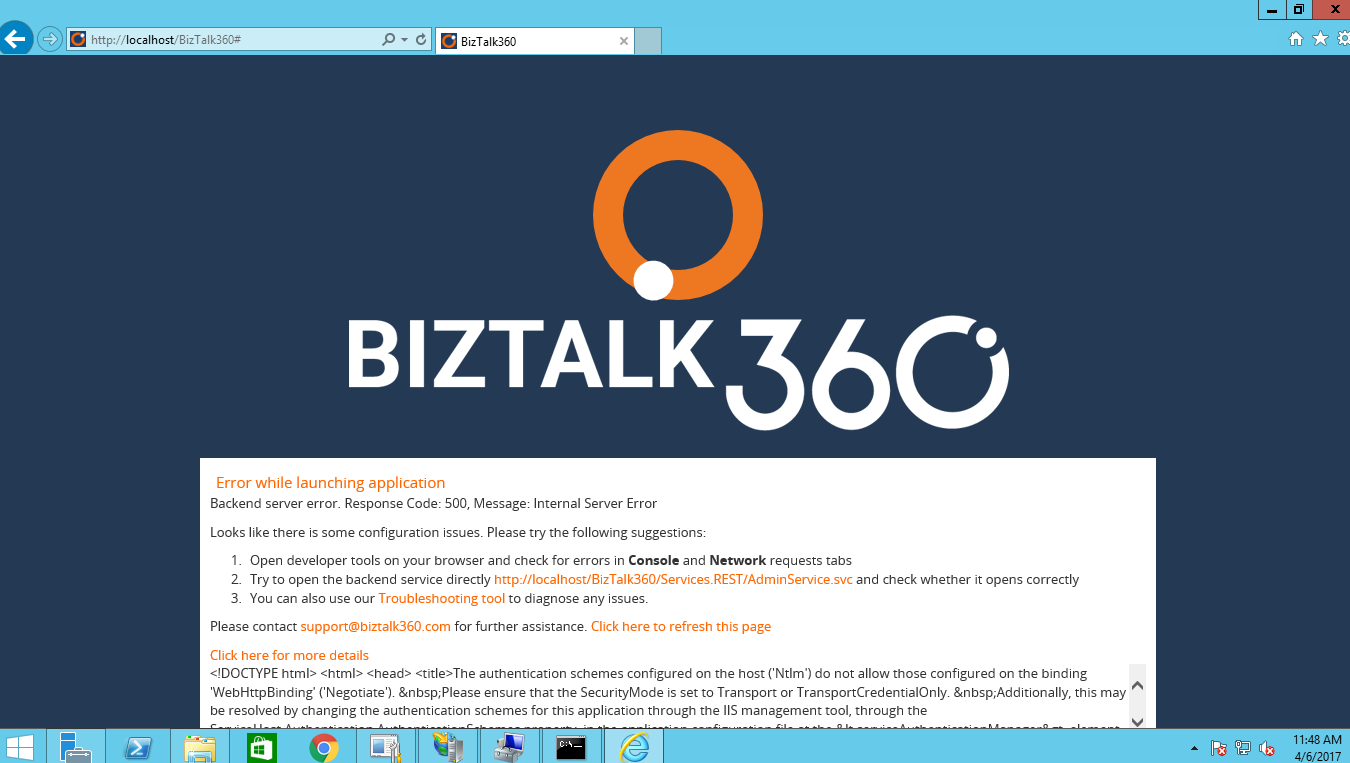 There could be an issue with the providers for Windows Authentication for the BizTalk360 website in IIS. You can add "Negotiate", then it might work: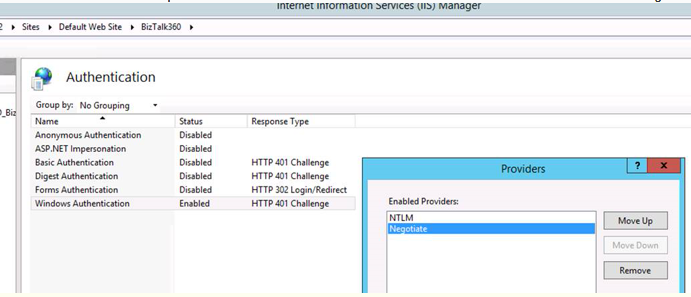 Was this article helpful?
---