Manage Services
12 Mar 2021

1 Minute à lire
Manage Services
Mis à jour le 12 Mar 2021

1 Minute à lire
---
There is no French content available for this article, You are viewing the fallback version (English).
BizTalk360 comes with two Windows NT services, namely the BizTalk360 Monitor service and the BizTalk360 Analytics service for performing monitoring operations and collecting performance data respectively. These services in turn contain the sub-services which are responsible for performing the individual operations. There might be a situation where the sub-services might get into a problem which may result in exceptions.
The Manage Services section shows the details of any exception in the services running thus checking for the health of the services.

Exception details can be seen by clicking the eye icon on the corresponding service.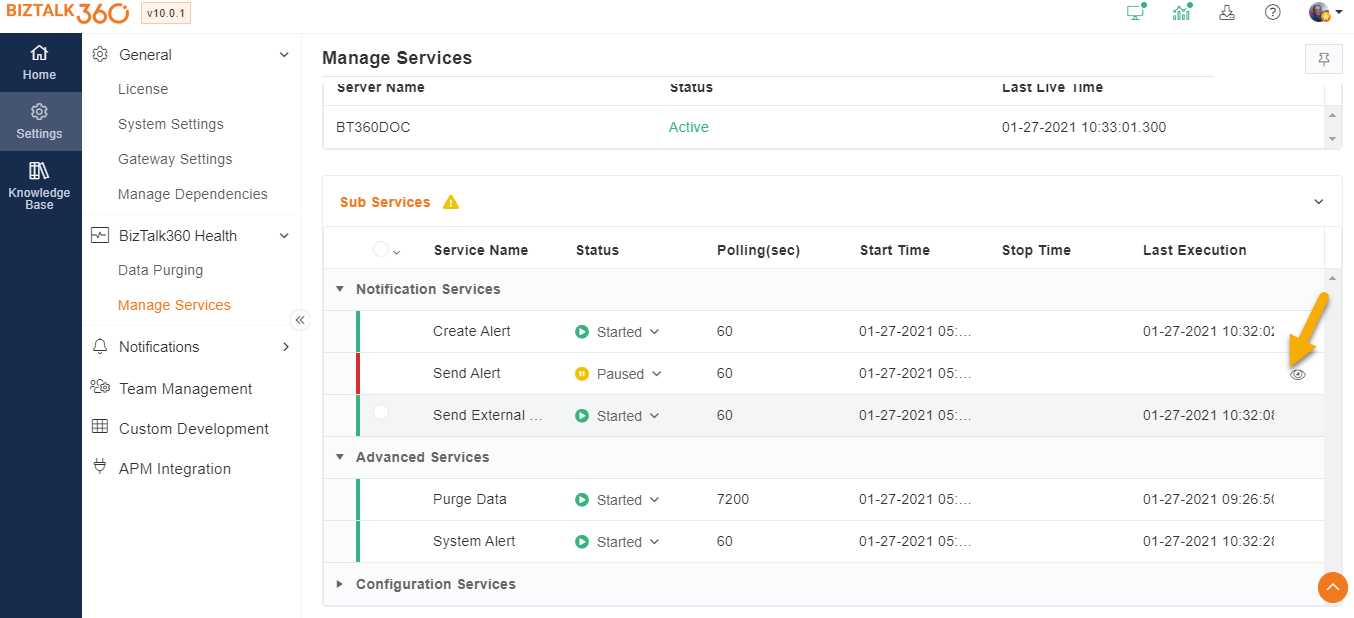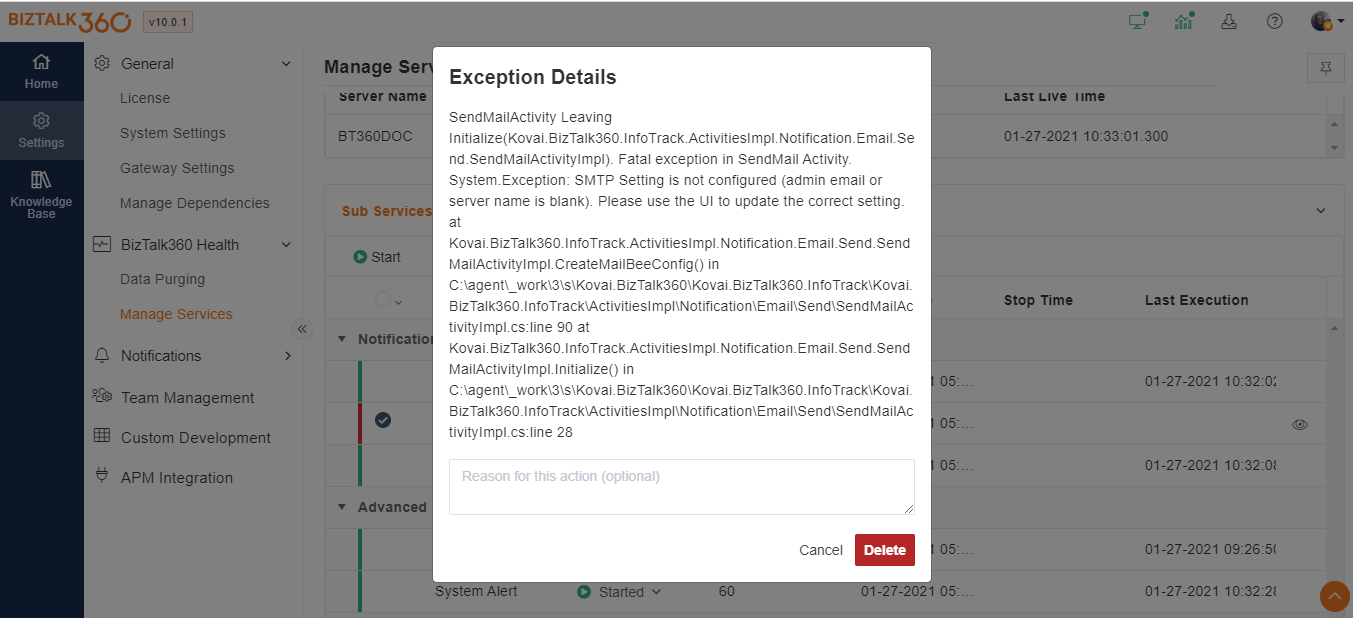 Once the exception is resolved, by clicking on the restart option the Windows NT services can also be restarted from BizTalk360.

---
Cet article vous a-t-il été utile ?
---
What's Next