Overview
Updated on 01 May 2018

1 minute to read

Contributors
---
Graphical Message Flow is a visual communication and the aesthetic expression of message flow concept in BizTalk Server. Being a powerful publish-subscribe engine, one of the biggest challenges in BizTalk Server is to understand the message flow within the system. If you got a more complex, very loosely coupled system, the challenge gets worse diagnosing/understanding the message flow. It's every single BizTalk persons wish to see an end-to-end graphical message flow within the system as this will greatly reduce the time taken to diagnose issues and helps to get a better understanding of how your application is designed.
How is it different from Message Flow in BizTalk Admin Console?
Graphical message flow viewer is where we put it all together. It assists to visualize the entire message flow in one page/view. It encapsulates all service instances, send port, orchestration and receive port details. With regards to message all message properties can be viewed plus the context and the actual content of the message can also be viewed.
Graphical message flow viewer gives an overview perspective, a summary of the entire message flow and also point by point perspective of all components involved in message flow right through the intricate content of a message.
The most important aspect of BizTalk360 Graphical message flow viewer is it can be easily grasped. It doesn't demand any BizTalk experience. Using Graphical message flow viewer a message flow in a business process can be understood with ease. To epitomise the difference of Graphical Message Flow viewer with BizTalk Administration Console Message Flow interface, Let us take a complex business process where a message flow involves one receive port, multiple orchestrations and send ports. In Graphical Message Flow viewer this process is represented as in the following image.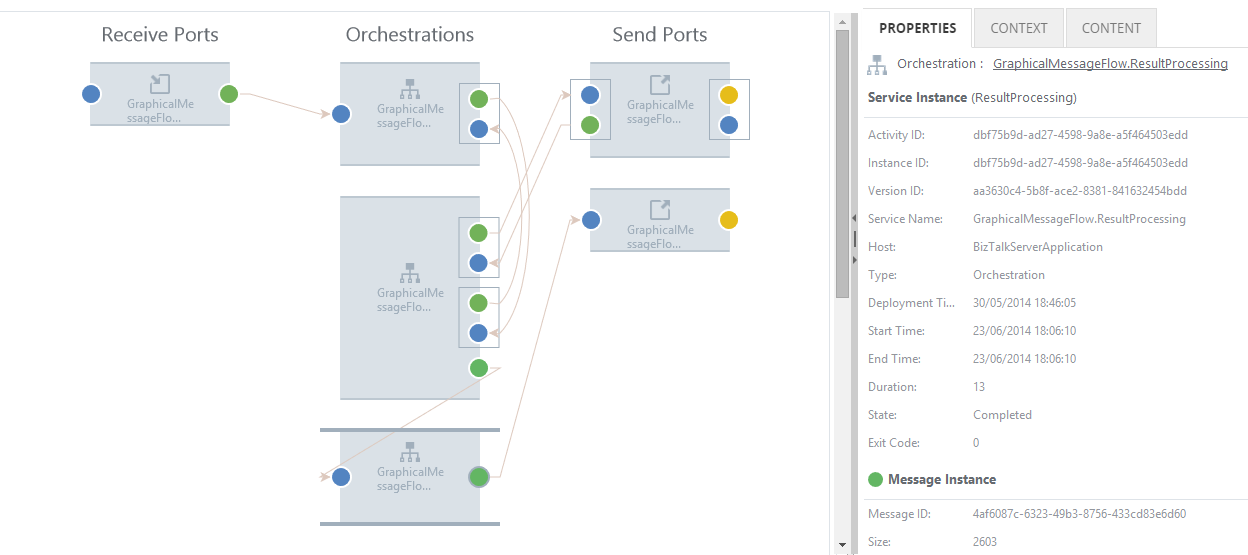 In the above screen, you've got a consolidated graphical view, from here you can access everything you require e.g., service instance properties, receive port, send port, orchestration details, message properties, context and content. BizTalk Administration Console provides message flow details in a textual format as follows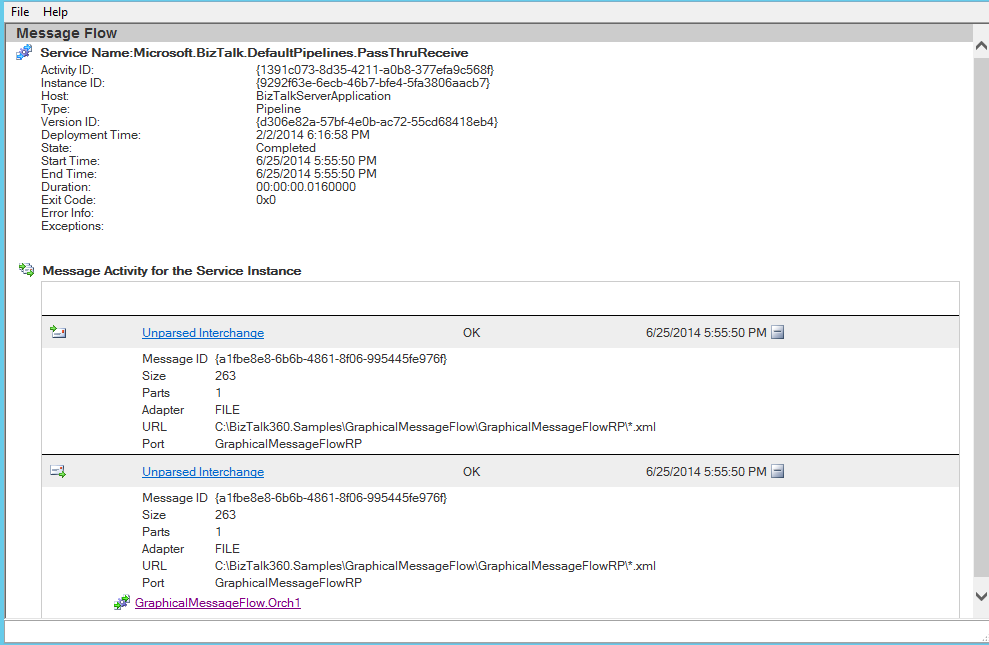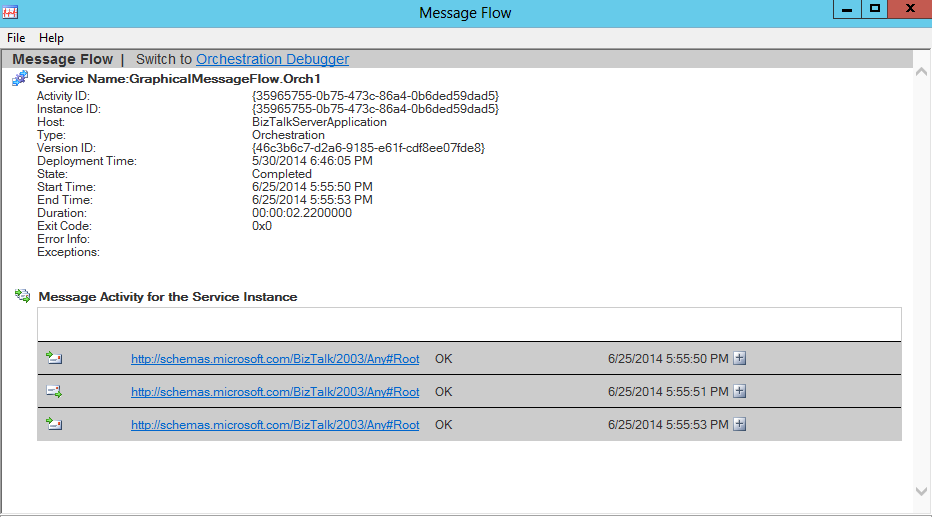 As you can see the graphic representation is much better than textual representation to show at a glance the key parts and their relations, thereby allowing a holistic understanding that textual representation alone cannot convey.
Was this article helpful?
---