Icons not displaying in BizTalk360 at IE browser
---
Once after installing/upgrading BizTalk360, you may face a problem like the icons are not displaying in Internet Explore, so that you cannot navigate to other BizTalk360 pages.

First, we want to confirm if it is a problem with the BizTalk360 application alone or if it is a generic one. To check, open the website which contains icons.
Say for example: Font awesome website which contains huge number of icons http://fontawesome.io/icons/

If you still face the same problem, like icons are not displaying on the website, we can confirm that it is a general problem and it is a permission issue which is specific to IE. Kindly enable the settings under IE browser.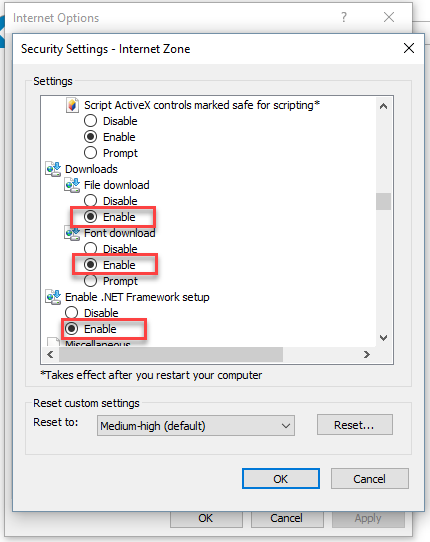 Once after enabling the settings and saving, please close and open the browser again.
Was this article helpful?
---