MSMQ
Updated on 01 May 2018

1 minute to read

Contributors
---
In this article, we will take a detailed look at the end-to-end working scenario of setting up MSMQ monitoring.
Log into BizTalk360
Click 'Monitoring' on top of the left Navigation menu
Click the expand button against the Manage Mapping and select Queues
Select the Alarm name (see Creating an alarm) from the drop down, which you would like to associate the queue for monitoring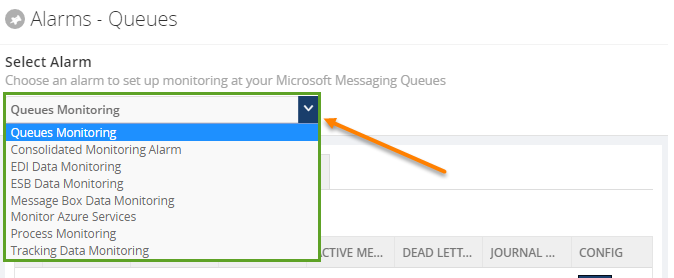 Click New Queue to open the Add New Queue blade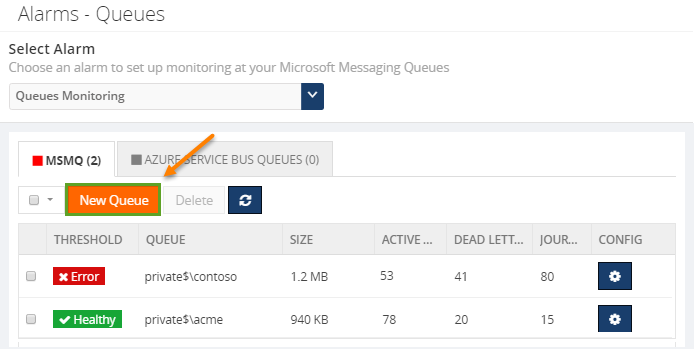 Map the Queue path. You can get Queue path from the Queue properties screen. The Queue path will be in the following format "Domain Name\Message Queue Type (Private/System)\Queue Name"
To monitor Queues from another machine in the same domain, select Remote from the dropdown in the Queue path and map the Queue location.

Click Save Configurations to create monitoring for the Queue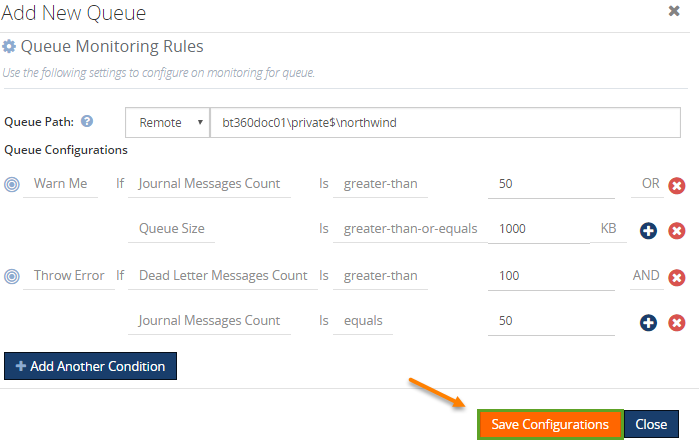 The Queue will be added under the MSMQ tab in Alarms - Queues screen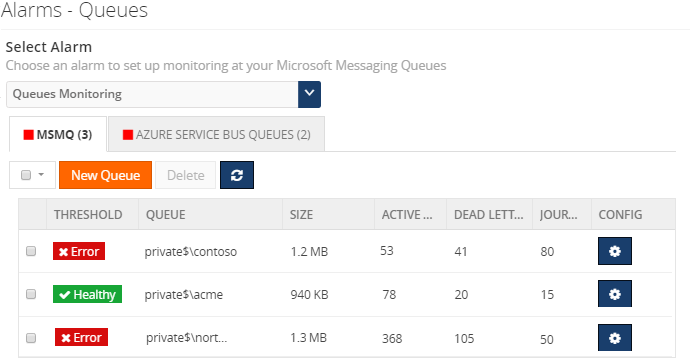 The Monitoring Dashboard will reflect the health of the Queue in a graphical tree view. You can get the error information associated with the alarm, by clicking the Error Info button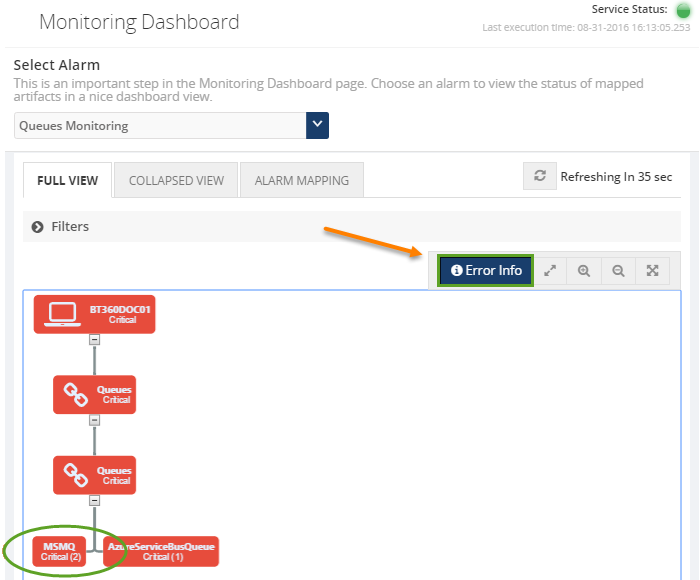 In order to receive email notifications from BizTalk360 on the threshold violation alerts (and auto correction alerts), you need to configure the SMTP settings under BizTalk360 Settings. Follow the steps in this article to be able to configure the SMTP settings in BizTalk360. You will receive an email notification with the exact details of the status of the Queues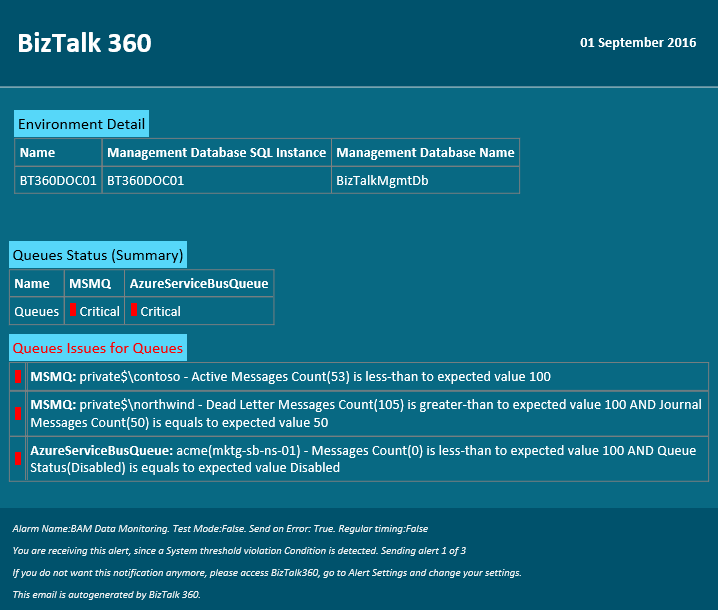 Was this article helpful?
---