Web-based BizTalk Admin Console
01 May 2018

1 Minute to read
Web-based BizTalk Admin Console
Updated on 01 May 2018

1 Minute to read
---
The out of the box BizTalk Server Administration tool that comes with BizTalk Server is an MMC based Windows Application. The BizTalk Server Administration console is the primary management tool for BizTalk Server. It provides a graphical user interface for performing all of the deployment operations for a BizTalk application. For example, you can start the Import, Installation, and Export Wizards as well as add and remove an application's artifacts and make other modifications to the application. It requires installing on every administrator or support person's computer.
BizTalk360 is a modern on-premise web-based management tool that provides the user with a modern web experience and increases productivity as a result with regard to BizTalk Server Administration and Management. With the single installation of BizTalk360, many BizTalk Server environments (Production, UAT, Staging etc.) in the organization can be configured and managed. Administrators and operators can access the web portal from any modern web browser. BizTalk360 comes with a lot of out of the box dashboards and widgets to make management of BizTalk Server easier.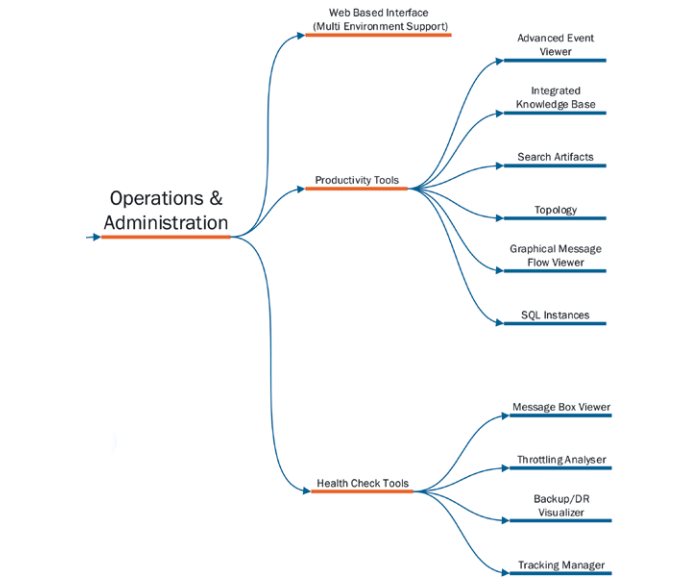 By providing a unified web-based management administration tool for BizTalk Server all the features are built from the ground up within BizTalk360, for example, BizTalk360 comes with its own enhanced BAM portal and ESB portal. BizTalk360 also comes with some key productivity features like a centralized Event Viewer, team knowledge base, Secure SQL Query management, Throttling analyzer, Web-based Rules Composer etc.
---
Was this article helpful?
---
What's Next