Custom Widget Operations
25 Nov 2021

1 Minute to read
Custom Widget Operations
Updated on 25 Nov 2021

1 Minute to read
---
In this article, we will take a comprehensive look into the steps involved to add a Custom Widget into an Analytics Dashboard.
You can add custom widgets to both the Home (Analytics) Dashboard (default dashboard) and Custom Dashboards.
Follow the steps as shown below, to add a new custom widget to the dashboard. To understand the process better, we will show an example of adding the 'biztalkmsgboxdb' (artifact) custom widget into the Analytics Home Dashboard.
Log in to BizTalk360
On the Analytics Home screen, click Add Widget
You will notice the Add Widget blade on the right-hand side of the screen. Click the 'Add New Widget' option at the bottom of the Add Widget blade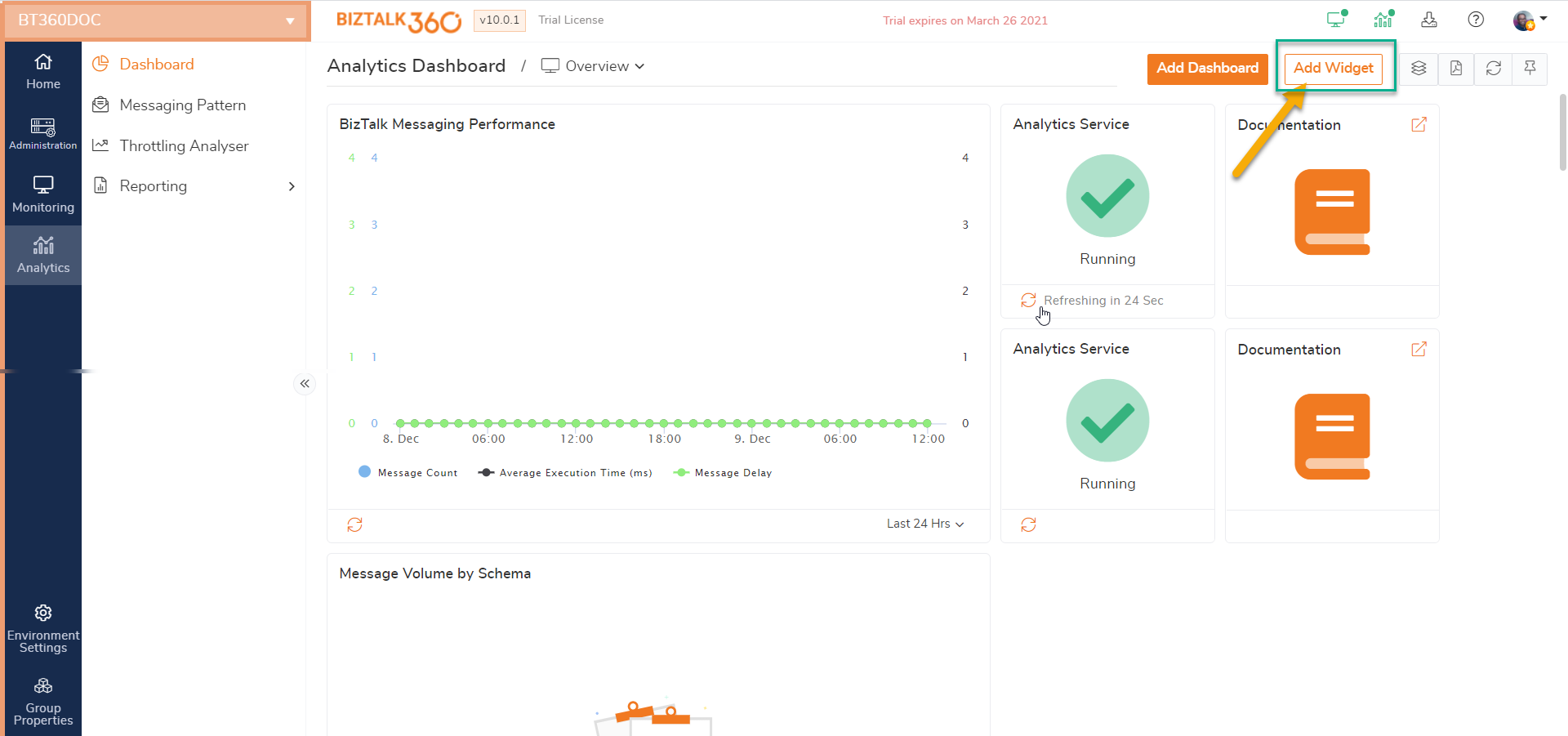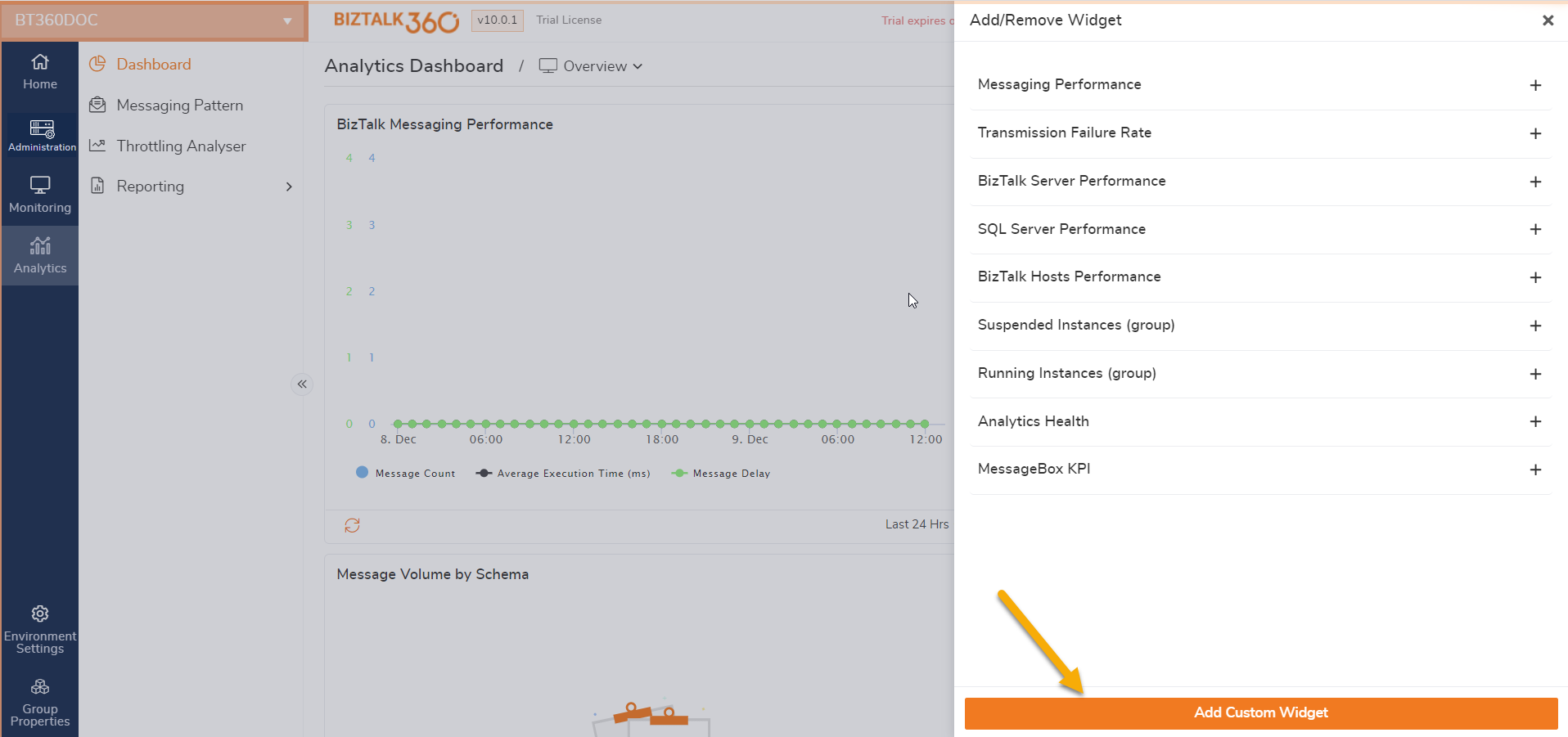 In the 'Add New Widget' blade, enter the widget title
Date Range - Select the date range for the chart. The options are Last 24 Hrs, Last 7 days, Last 30 days, and Custom

Last 24 Hrs - Displays the data from the last 24 hours
Last 7 days - Displays the data from the last 7 days
Last 30 days - Displays the data from the last 30 days
Custom - you can provide your custom values for days/hours/minutes based on your need. For example, you can easily configure the last 1 hour / 10 days / 15 minutes data by using this custom option

Compare with Previous Hour/Day/Month - Select this check box to compare the real-time data with the previous hour/day/month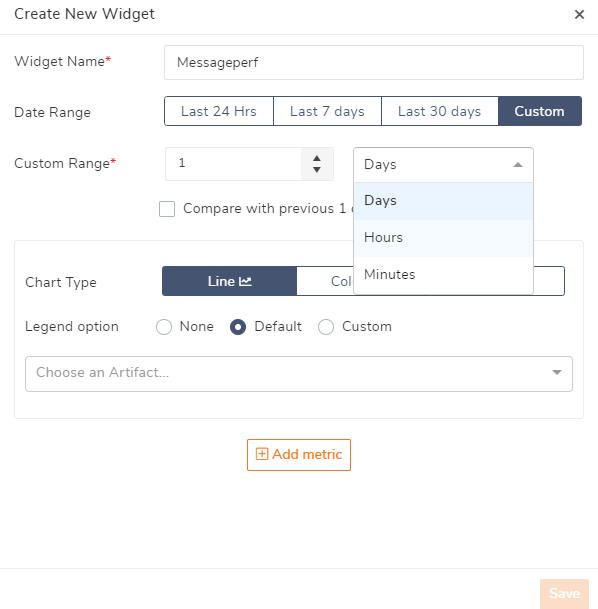 'Compare with previous day' option is allowed only for a single metric
Select the 'Type of Chart' and the 'Legend option'
Choose the Artifact and Category - Select the artifact and category that you want to generate the chart
click the 'Save' button to close the Add New widget blade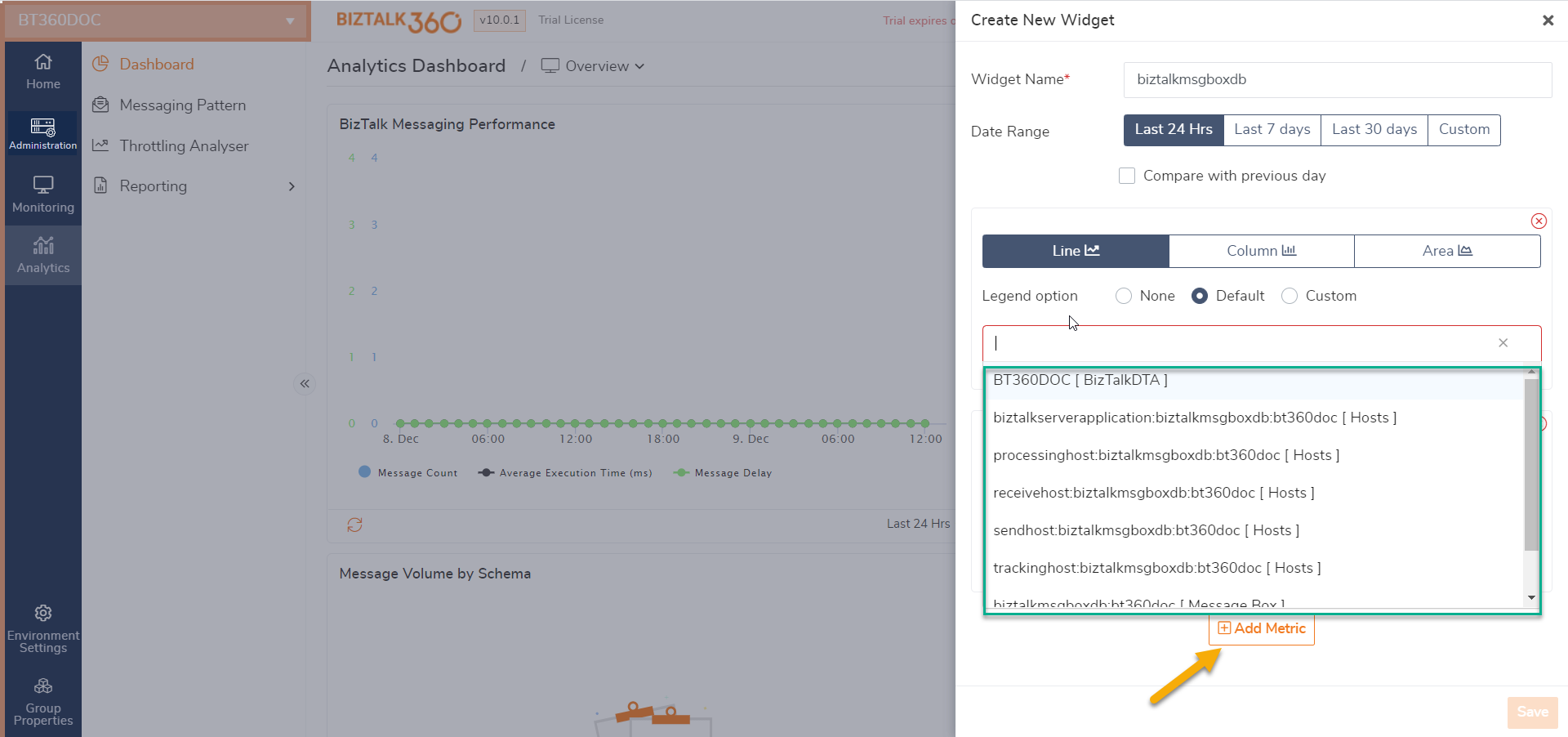 ---
Was this article helpful?
---
What's Next