Message Box
26 Mar 2021

1 Minute to read
Message Box
Updated on 26 Mar 2021

1 Minute to read
---
The heart of the publish/subscribe engine in Microsoft BizTalk Server is the MessageBox database. The SQL Server database provides the persistence store for many things including messages, message parts, message properties, subscriptions, orchestration state, tracking data, host queues for routing, and others.
The BizTalk Server group may have one or more MessageBox databases into which it publishes messages and from which subscribers to those messages extract messages. The database provides some of the logic related to routing messages and fulfilling subscriptions.
A MessageBox database subscription is a set of established information and service information. The established (or predicate) information is the criteria that a message must meet. The service information is what to do with the message that meets the criteria. All of this information is stored in a set of tables that call the messaging and orchestration engine.
When BizTalk Server receives a message, it processes the message in a pipeline and places the message in the MessageBox database.
Your existing infrastructure's MessageBox database(s) details will be shown in this section. To view MessageBox database details, perform the below steps:
Log in to the BizTalk360 application
Click the Operations icon
Expand button against the Manage Infrastructure tab and select Message Box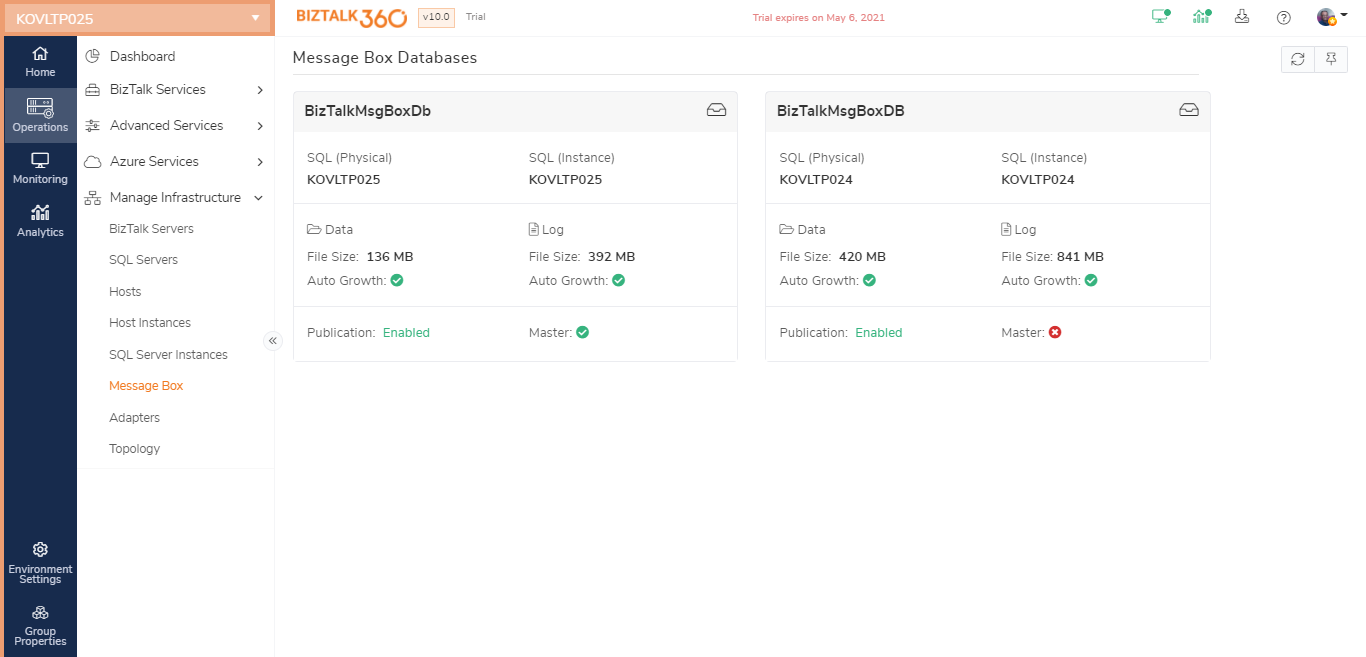 ---
Was this article helpful?
---
What's Next