File
17 Feb 2023

1 Minute to read
File
Updated on 17 Feb 2023

1 Minute to read
---
Share feedback
Thanks for sharing your feedback!
Setting up File Monitoring
You can follow the below steps to configure File monitoring:
Log in to the BizTalk360 application
Click the 'Monitoring' tab in the environment panel
Click the expand button in the 'Manage Mapping' section
Click the 'File Locations' tab. You can see three tabs each containing port details of their respective adapters, which are File, FTP, and SFTP.
Select the Alarm name (Manage Alarms) from the drop-down, which you would like to associate the file location for monitoring
Click the 'File' tab to monitor File locations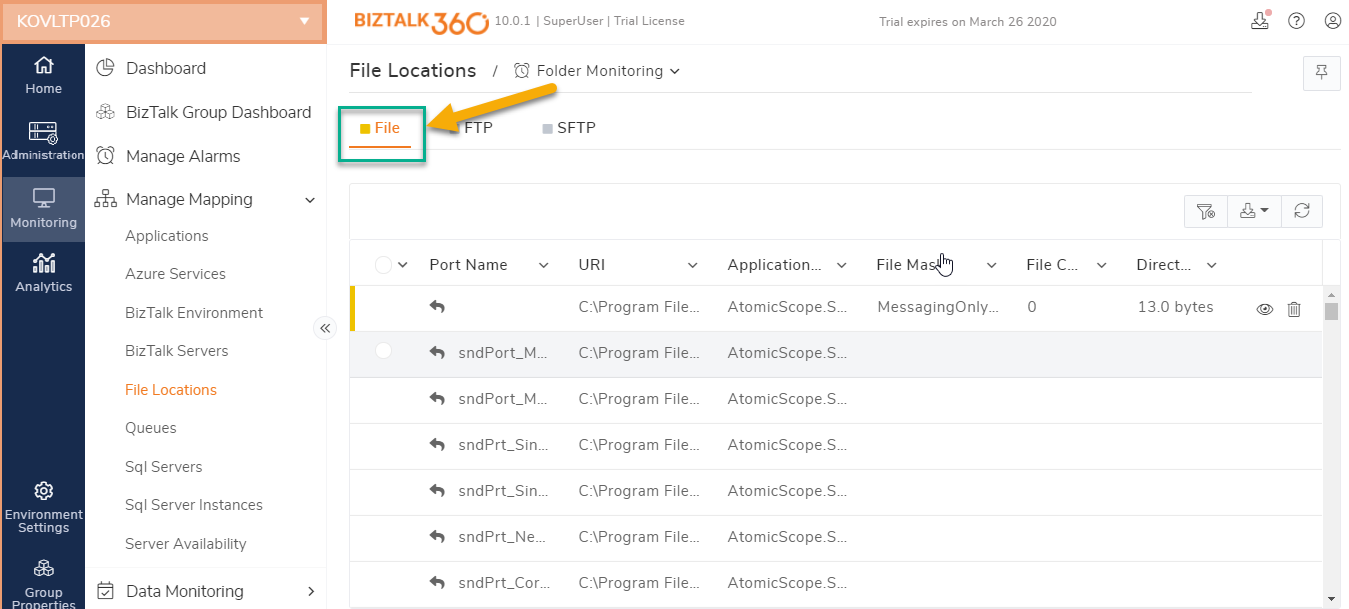 The ports that use the FILE adapter are displayed in a grid
Click on a row to open the File Details blade
In the File Details blade, you can optionally provide User Name and Password for authentication
By default, the Monitoring service account will be used for authentication
If the username and password columns are blank, it will be considered as anonymous authentication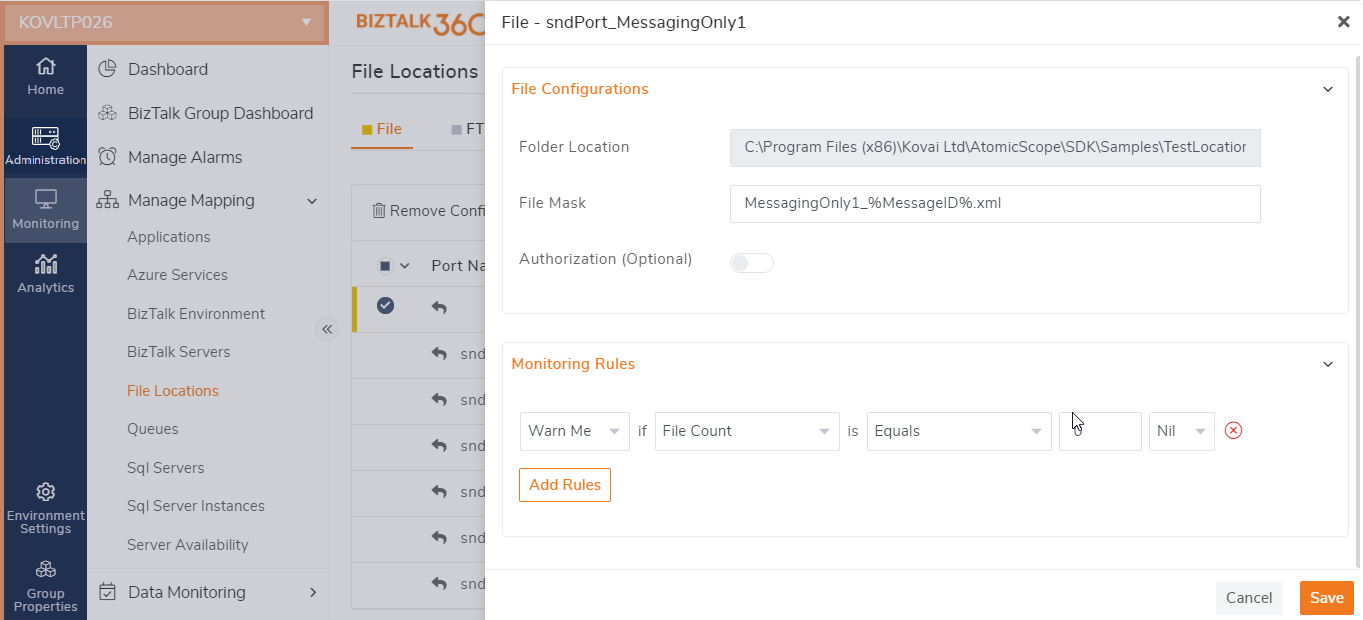 All file extensions (eg., CHPAPO*.txt, *.txt, * . *, *outbound322*, PPI*, Tes*.*) and macros pattern are supported in File monitoring by making the file mask field editable.
Configure the Warning and Error rules for monitoring under the File Monitoring Configurations settings
Click 'Save' to complete the process.
If you have a multi-server setup, for example, BizTalk running on one server and the BizTalk360 Monitoring Service running on another server, then the folder location for monitoring needs to be shared.
The values of the Count and Directory Size depend on the File Mask.
Only after the File location has been configured successfully, the Count and Directory Size appear in the Alarm-File Location grid.
The file location will be moved to orphaned if the configuration is not successful.
---
Was this article helpful?
---
What's Next